Nature and Landscape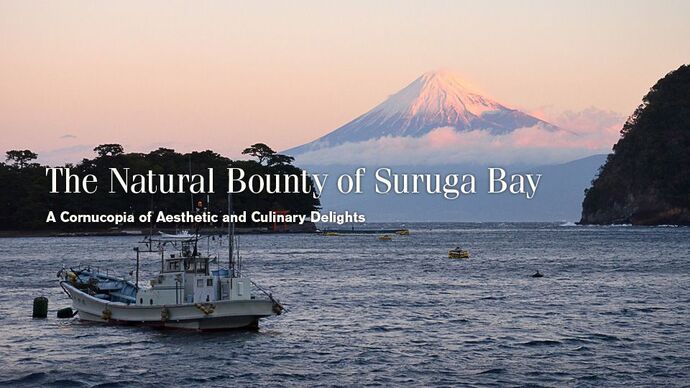 As I have alluded to, the coastline of Suruga Bay is home to an eclectic array of plant and animal life.
In order to protect this diverse ecosystem, both Shizuoka Prefecture and the national government of Japan have designated several nature preserves throughout the area.
Much of the bay's east coast, including Mount Fuji, is covered by Fuji- Hakone-Izu National Park, while the Miho Peninsula on the central part of the coast is home to the Nihondaira-Miho-no-Matsubara Prefectural Nature Park.
Also of note is Omaezaki Enshūnada Prefectural Nature Park, which stretches along the coast from the city of Omaezaki to the town of Yoshida on the west coast of the bay.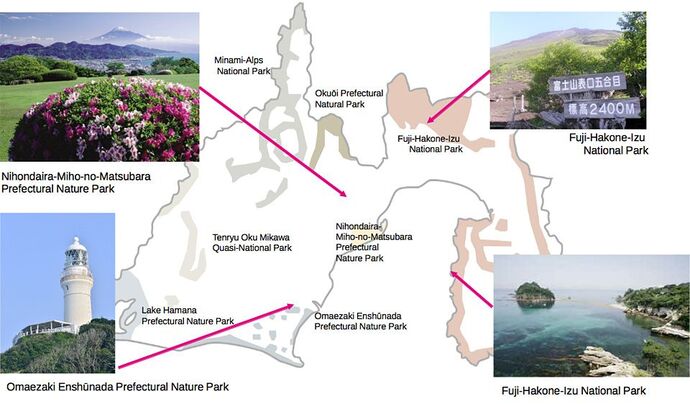 A Coastline Covered with Rias
Each part of Suruga Bay features its own unique landscape. The Izu Peninsula, which borders the bay to the east, is identified by the dynamic and majestic shapes of its many ria coasts.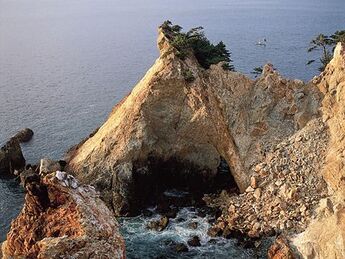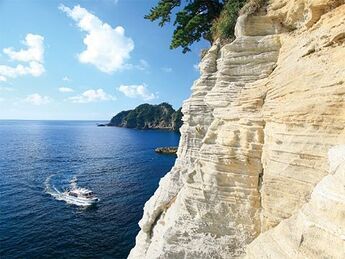 Complex Geology Formed by Volcanic Activity
The area is also filled with natural formations originating in the volcanic activity of the Philippine Sea Plate.
The complexity and significance of these features led to the Izu Peninsula's designation as a Japanese Geopark in 2012.
Efforts are also underway to secure registration as a Global Geopark.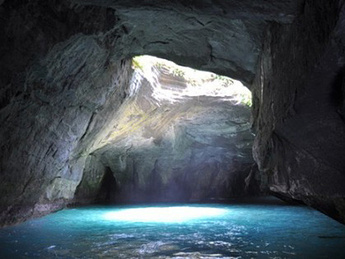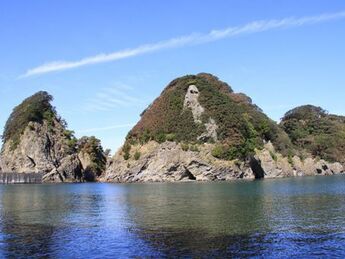 Uninterrupted Natural Beaches
The cities of Numazu and Fuji along the center of the bay boast an uninterrupted stretch of beautiful beaches.
Fuji's coastline is a prime area to gaze at Mount Fuji due to its vistas of the peak rising over the pine groves of Senbon Matsubara.

Views of Mount Fuji from the Western Side of Suruga Bay
The Nihondaira and Miho areas of Shizuoka city provide sweeping panoramas enveloping both Mount Fuji and Suruga Bay.
On the coast of Miho is a pine grove known as Miho-no-Matsubara, which is one of the constituent properties of the Mount Fuji World Cultural Heritage Site.
Miho-no-Matsubara is known as the setting of a legend of a maiden who descended from heaven to earth. The Hagoromo-no-Matsu, or Pine Tree of the Celestial Feather Mantle, still stands here as a testament to her story.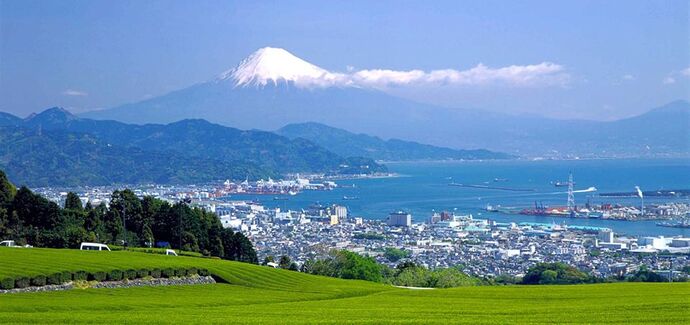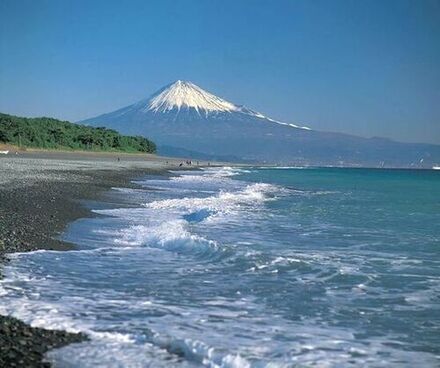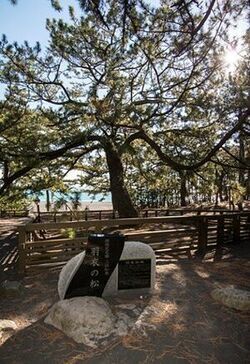 Expansive Views of Suruga Bay and the Izu Peninsula
Finally, Omaezaki, the southernmost point of Shizuoka Prefecture and western part of Suruga Bay, provides a vantage point for taking in the entire bay all at once, along with Mount Fuji and the Izu Peninsula.