Culture Heritage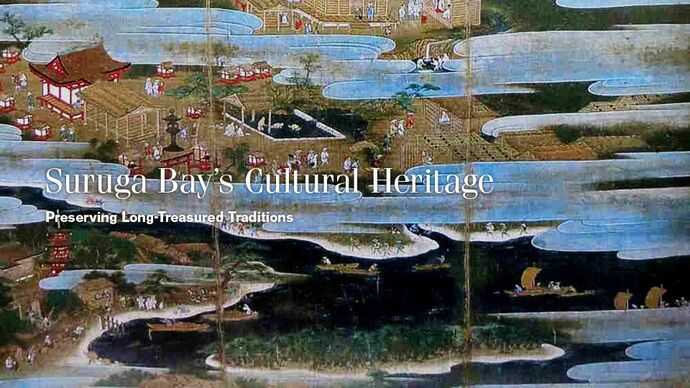 With its embarrassment of natural riches and breathtaking beauty, it is little wonder that Suruga Bay, along with Mount Fuji, has been a local favorite for eons.
This Fuji Sankei Mandala by early 16th century painter Kano Motonobu depicts both Suruga Bay and Mount Fuji in vivid detail.
Man'yōshū, Japan's oldest anthology of waka poems, was compiled from the late 7th century through the latter half of the 8th century. It includes a work by Yamabe no Akahito (birth year unknown, died in the year 736): When I take the path / To Tago's coast, I see / Perfect whiteness laid / On Mount Fuji's lofty peak / By the drift of falling snow.
This poem praises the superb view of Mount Fuji as seen from the Tago coast along the middle of Suruga Bay.
The famous ukiyo-e artist Katsushika Hokusai, who lived from 1760 to 1849, also depicted the view of Mount Fuji from the Tago coast is depicted in striking detail in his Fugaku Sanjū-rokkei (Thirty-Six Views of Mt. Fuji).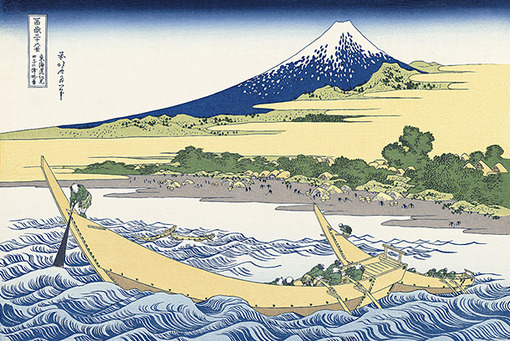 From Satta Pass to Suruga Bay, Views Depicted in Ukiyo-e Prints
Like Hokusai, famous ukiyo-e artist Utagawa Hiroshige deeply admired Suruga Bay. His compilation Tōkaidō Gojū-san Tugi (The Fifty-Three Stations of the Tōkaidō) portrays Suruga Bay as seen from Satta Pass, a notoriously rugged section of the old Tōkaidō road.
As a crucial transportation hub connecting Edo and Kyoto for many years, Suruga Bay's coast has long been a witness to the movement and development of people, goods, and culture.
As you might expect, many historic sites and other points of interest remain in this area.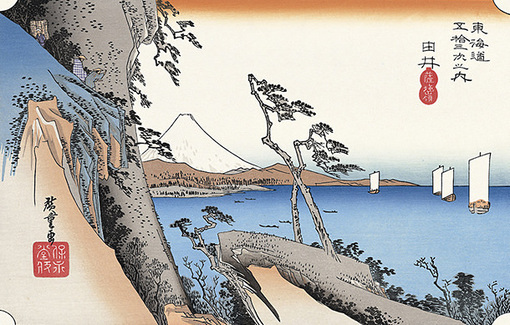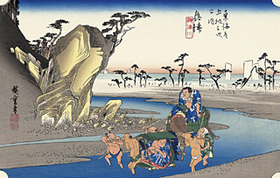 Suruga Bay from Kunozan, Resting Place of Tokugawa Ieyasu
Another famous admirer of the superb views of Suruga Bay was Tokugawa Ieyasu (1543–1616), who established the Tokugawa Shogunate in 1603. After the shogunate's founding, the Tokugawa clan held power in Japan for approximately 250 years, presiding over a globally-unprecedented era of peace and stability.
Fulfilling Ieyasu's dying command that he be buried overlooking the bay, he was entombed at Kunozan Tōshogū Shrine, which has been designated as a National Treasure.
Incidentally, the equilateral triangle formed by Kunouzan Tōshogū, Omaezaki at the far west of Suruga Bay, and Irozaki at the eastern end, is an important area in the feng shui fortune-telling system.
It is said that Feng shui was also one of the reasons for Ieyasu's choosing this site for his tomb.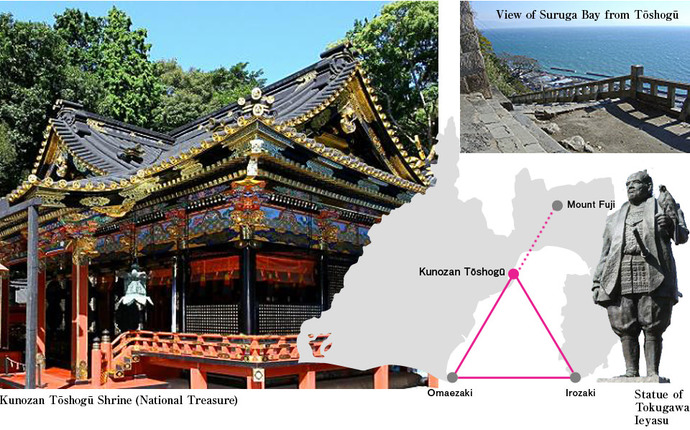 Setting for Traditional Events
Suruga Bay's cultural significance has led its enshrinement as the setting for multiple traditional rituals. Ose Shrine's annual grand festival, which prays for a bountiful fishing catch and safety on the seas during the upcoming year, includes a peculiar ritual in which men dressed as women dance aboard boats on the bay.
Other areas along the coast host events during the colder seasons, including Shinto purification rites.
Suruga Bay continues to inspire a sense of reverence in people's hearts and minds.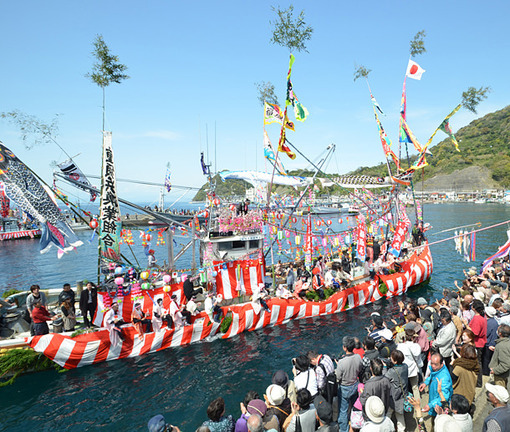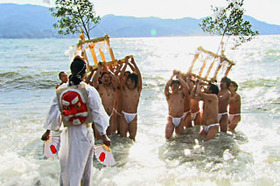 Local Culinary Culture Fostered by the Sea's Bounty
As a place teeming with marine life, Suruga Bay has also significantly influenced regional cuisine. Sakura-ebi shrimp, sardine fry, kuro hampen made with ground fish, dried horse mackerel, and a variety of other local specialties are all popular products of this area.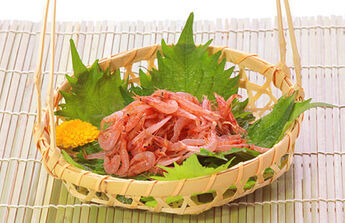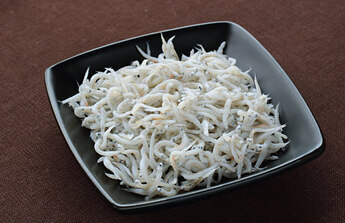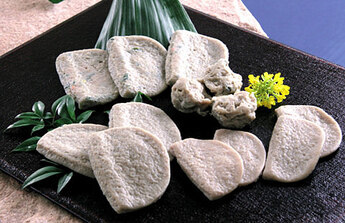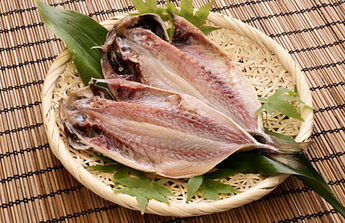 Local Culinary Culture from the Fruits of the Sea
These ingredients also constitute the centerpiece of several traditional local dishes and serve as one of the main pillars of Shizuoka's diverse gastronomical culture.