Intertwined local community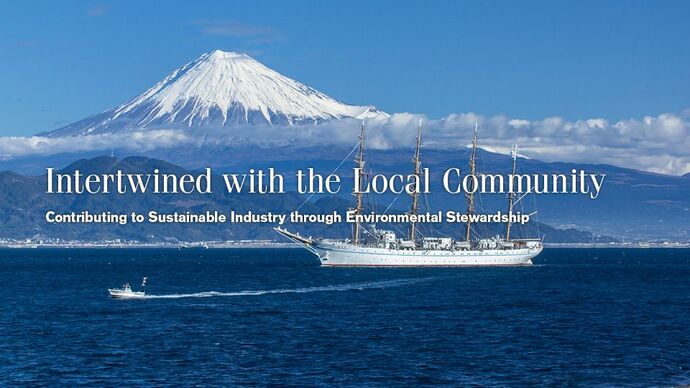 For many years, Suruga Bay has served as the platform for a vibrant fishing industry that includes coastal, offshore, and deep-sea fishing.
Recent emphasis on the conservation and management of marine resources has led to closer regulation of the shrimp fishing season, promotion of fish farming by the Shizuoka Prefectural Fisheries Technology Institute, and other ongoing initiatives to keep marine industries conscious of protecting the earth.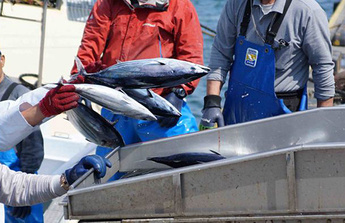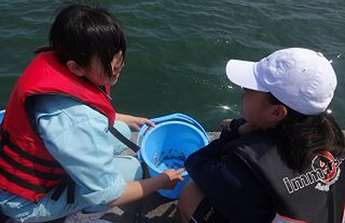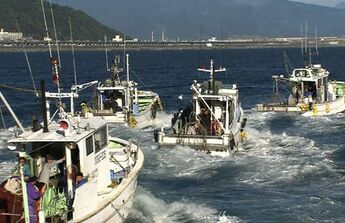 A Sightseeing Paradise of Domestic and International Acclaim
Shizuoka Prefecture offers a wealth of tourist attractions across numerous sites, including Mount Fuji, the Izu Peninsula, the Southern Japan Alps, Lake Hamana, and more. Thanks to the registration of Mount Fuji as a World Cultural Heritage Site in 2013, Shizuoka has seen annual increases in the number of tourists from both Japan and abroad.
As I have highlighted, the area around Suruga Bay also brings in tourists with its many famous sites, historical places, and other popular spots.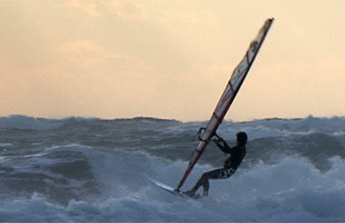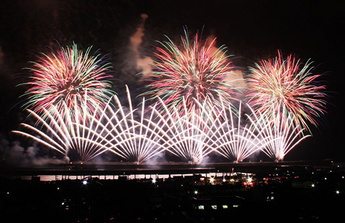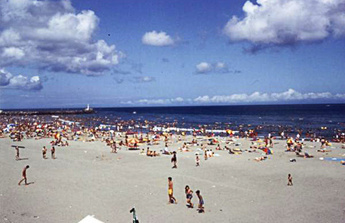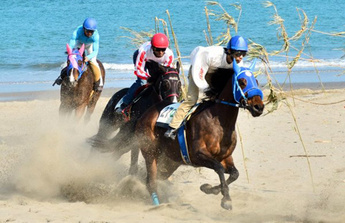 Shimizu and Izu-Toi Linked by "Prefectural Sea Route 223"
Shizuoka Prefecture is working tirelessly to further develop the tourism industry surrounding Suruga Bay, from Nihondaira and the National Treasure of Kunozan Toshogu Shrine to the hot springs of Izu and the Izu Peninsula Geopark.
As one such project, we have designated the ferry route that links Shimizu and Izu-Toi as "Prefectural Sea Route 223." These numbers, which can be read in Japanese as"Fujisan,"call attention to the breathtaking view of Mount Fuji from the Suruga Bay.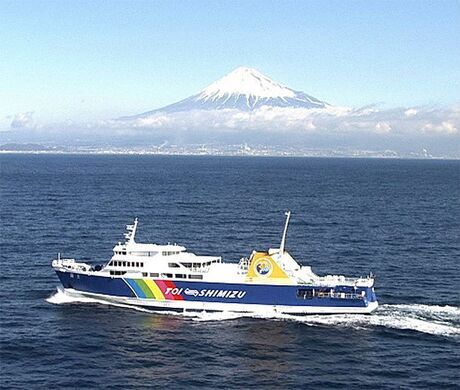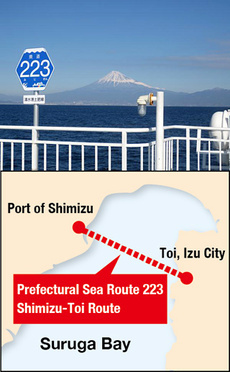 Making Shizuoka the Production Prefecture
Suruga Bay is also an important center for marine cargo transport. Currently, Shizuoka Prefecture is working to expand the bay's three major harbors: the Ports of Shimizu, Tagonoura, and Omaezaki as Suruga Bay harbors.
The Port of Shimizu, the largest of this trifecta, ranks seventh in Japan in terms of container cargo, handling over 500,000 TEU annually. It has also recently come into view as a tourist port due to its attractive surroundings.
In addition to earning recognition as one of Japan's three most beautiful harbors, it has also witnessed a rise in the number of visiting cruise ships in recent years.
Not to be overlooked, the other two ports also play important roles in their respective regional economies.
Tagonoura is heavily utilized by the chemical and papermaking industries, while Omaezaki focuses primarily on auto part exports, handling cargo transport via container vessels and RO-RO ships. In its capacity as the home of these three ports, Suruga Bay thus plays a central role in fueling Shizuoka Prefecture's manufacturing-heavy economy.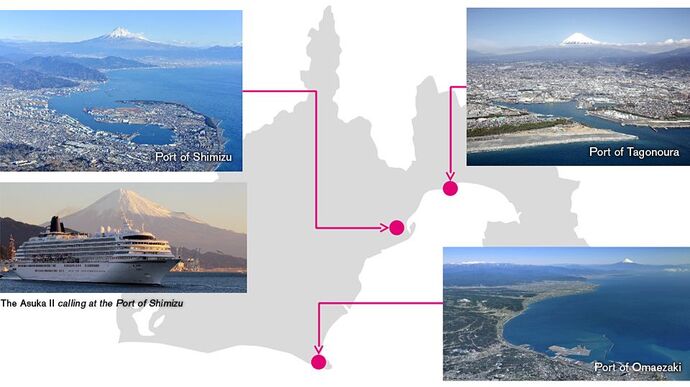 Going forward, we will continue our unshakeable commitment to utilizing the boundless resources of this beautiful bay in a sustainable manner and ensuring that the people of Shizuoka Prefecture and the world can continue to enjoy the blessings of Suruga Bay for generations to come.